The beginning
Our story began in 1987. Tolin is a family owned business, where a father and his sons once joined together to create an underwear company. Starting off simple, knitting clothes and different fabrics, the business later expanded and branched off to focus solely on producing the finest cotton underwear. For years, we have been forerunners in the underwear crafting industry, being some of the first to acquire and put to use high tech sewing machines. Years of experience and hard work have earned us a high reputation among our customers, located in the Middle east, the Gulf countries, Turkey, and some of Europe.
We have always placed our clients' content and comfort as our priority, because we have understood that these customers are our partners who give us the inspiration to grow and expand. Tolin produces underwear for all family members; men's, women's, and children's. Our products are tailored specifically for each client, and will further be tailored for your specific needs and tastes. Our team picks out the finest yarns for our fabrics, while our specialists observe the knitting process until the perfect fabric is achieved. Our fabric is dyed with Oeko-tex certified coloring- so that it is non-harmful and friendly for your skin.
We are currently situated in Istanbul, Turkey, and are proud to say that until this day, nothing has prevented us from staying true to our standards. All our products are cut, knitted, and packaged at our site under personal supervision so that our family can serve yours, just the way it did back in '87.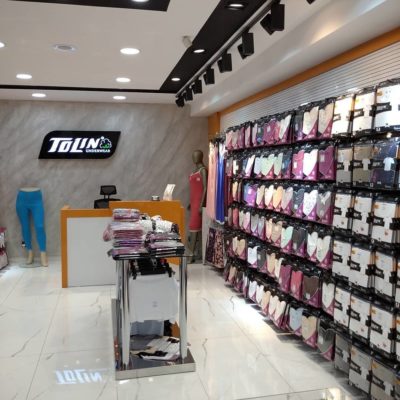 We strive to achieve fine, high quality products, and to become an assertive part of the global textile manufacturing community. We believe that maintaining our principles and constantly working hard are key to a better product, and a more successful company.
Our goal is to continue using high end technology and contemporary production methods, as well as keep our hard working and competent workers in a safe and uplifting environment.